1b.934/8492 4b.315/4618 5x.104/910 6.331/2584 9x 10sx 11y 12b.515/11742 14.924/5195 15b.17/3255
Undertoad
Mail: 1762 (Advertising: 528 (Junk: 552))
7 iPhone games
More iPhone games
Cash to be made in TF2 marketplace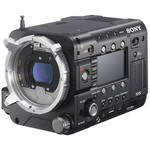 Sony PMW-F55 CineAlta 4K Digital Cinema Camera
Firefox Download YouTube Video add-on
Book
2.
Guns, Germs, and Steel: The Fates of Human Societies
, Jared Diamond (512)
Netflix
"Psych" S6
- #6.07
In For a Penny ...
(11/30/2011)
- #6.08
The Tao of Gus
(12/07/2011)
- #6.09
Neil Simon's Lover's Retreat
(12/14/2011)
- #6.10
Indiana Shawn and the Temple of the Kinda Crappy, Rusty Old Dagger
(02/29/2012)
- #6.11
Heeeeere's Lassie!
(03/07/2012)
- #6.12
Shawn and the Real Girl
(03/14/2012)
- #6.13
Let's Doo-Wop It Again
(03/21/2012)
TiVo
"The Office" S9
- #9.13
Junior Salesman
(1/31/2013)
- #9.14
Vandalism
(1/31/2013)
"Community" (post-Harmon) S4
- #4.01
History 101
(2/7/2013)
"1600 Penn" S1
- #1.05
Frosting/Nixon
(2/7/2013)
Dick
(1999)
Gasoline
$3.649/gal S91, 7-Eleven #87, 8001 NW 23rd Street (T25.9)(9)
$3.499/gal, 7-Eleven #87, 8001 NW 23rd Street (G)(14)
Dream
I was invited to a party at a mansion. The invitation came with roses that had been grown on the estate. Since it is Winter I knew they must have greenhouses. The entertainment was the 20-year-old Beatles. I went up to the buffet and got some of the giant crab legs made of licorice. I needed to go to the bathroom, so I asked the Beatles, who I was friends with and they let me through to the bathroom that was behind them. The bathroom was being renovated. It had no fixtures and had stacks of the homeowner's belongings everywhere including the shower. I recognized that the homeowner must be my friend Richard. The shower still worked and sprayed water all over the stacks of belongings. Later in another bathroom I had cans of relish that I was rinsing in the sink.
I was going into the office and they told me I've been reassigned to another office. I gathered up a big stack of my stuff put in my car and drove to this other office. I took my stuff inside and set it down and then I went looking around and the guys were welcoming me there. They told me they were taking me out to lunch so we all got in a long line. Everybody was in black T-shirt and black pants except for me. I got out of the line at the last minute and went over to look at my stuff but it had all been scattered around on the floor and there were things missing and things that were broken. For example I found the faceplate off of the VCR and I thought I saw my Bluetooth headset but then when I went looking for it I couldn't find it again. My phone started repeatedly calling the receptionist number without me doing anything. I had to turn it off. I asked the receptionists if there were children that played there regularly and one of them look sheepish. They then were trying to help me find all my stuff to put back in my car.
Paul McCartney was in town and I met him on the street. He wanted a recommendation for a club to go to.