3b 4b.10833 5.2334 6.2811 7b 10b 11b.13520 12.2318 14.7510 15b
Mail: 1591 (Advertising: 695 (Junk: 293))
Dream
3. I had been staying at a place where everyone pretended to be living in the past. All of the residents dressed in period clothing. I was coming by to pick up my luggage following my stay. There were new people living there who pretended I was a guest dropping by. They were they were having dinner. There was homemade bread baking so I got some of that. Then I had my luggage all piled up next to the street and there were cars coming by. They were getting too close to the luggage and I thought someone was going to hit it or someone would come along and steal it. I was trying to move it and hide it under a table farther from the road. The big suitcase had wheels on it. Not modern rollerblade type wheels, these were like spoked carriage wheels, bigger around than the suitcase itself. I was listening to an audiobook and Chelsea's voice broke in over it. I stopped the audiobook to talk to her. She was upset because I had left her dog tied up and he had gotten himself all tangled in the leash.
Book
10.
Podkayne of Mars
, Robert A. Heinlein (157)(1)
11.
Seveneves
, Neal Stephenson (880)(7)
Movie
The Gift
, Cinemark Tinseltown (2@$4.40)
Netflix
1.
The Skeleton Twins
(2014)(1)
2.
Bad Hair Day
(2015)(4)
"Roseanne" S1
- #01.18
The Slice of Life
(3/7/1989)(5)
- #01.19
Workin' Overtime
(3/14/1989)
- #01.20
Toto, We're Not in Kansas Anymore
(3/28/1989)
- #01.21
Death and Stuff
(4/11/1989)(8)
- #01.22
Dear Mom and Dad
(4/18/1989)(14)
- #01.23
Let's Call It Quits
(5/2/1989)
3. "Vexed" S1
- #01.01
Honey Bee Killer
(8/15/2010)(5)
4.
Wet Hot American Summer
(2001)(9)
5.
Hurricane of Fun: The Making of Wet Hot
(2015)
6.
Kill Me Three Times
(2014)
7.
Casting By
(2012)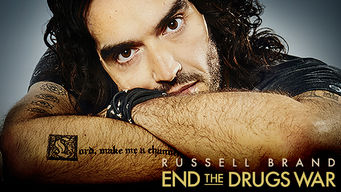 8.
Russell Brand: End the Drugs War
(2014)
9.
Russell Brand From Addiction to Recovery
(2012)
10.
Welcome to Me
(2014)(11)
12. "Roseanne" S2
- #02.01
Inherit the Wind
(9/12/1989)
13.
Twist of Faith
(2013)(15)
TiVo
"Hannibal" S3
- #03.08
The Great Red Dragon
(7/23/2015)(2)
- #03.09
and the woman clothed with the sun ...
(7/30/2015)(6)
- #03.10
... and the woman clothed in sun
(8/6/2015)(9)
"Last Tango in Halifax" S3
- #03.06
Gillian's Wedding Day
(2/1/2015)
Gasoline
$2.569/gal P91, Sam's Club #8289, 5510 SW 5th St (T21.9)(8)
Fight Spam! Click Here!